Mixin Network Crypto Meetup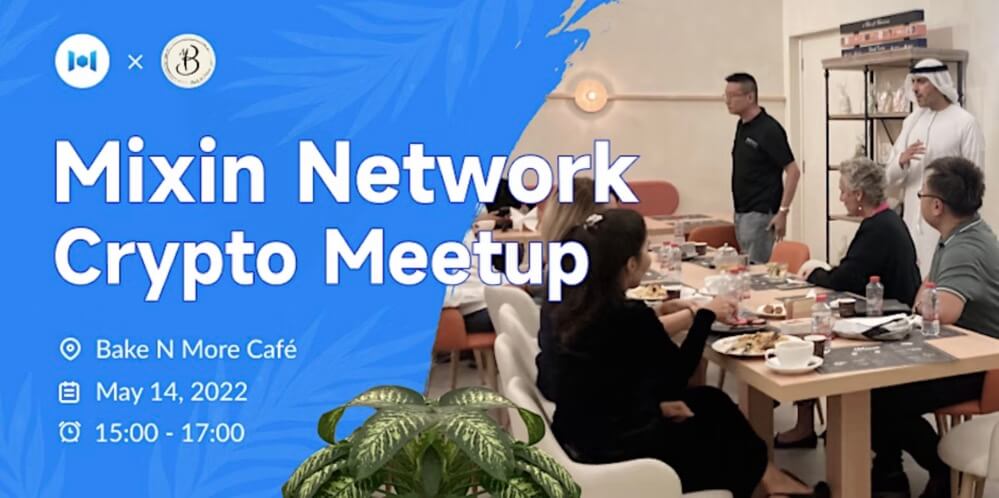 May 14,2022: Mixin Network held a crypto meetup together with Bake N More. In the event, Meng Chan Shu from Mixin Network gave his views on the crypto. Crypto Dragonis, Founder of Brava NFT, also shared insights about Brava project and opportunities in the Web3 space.
There are more than 20 crypto hodlers, lovers and Mixin users attended the meetup with great discussion and friendly atmosphere.
About Mixin Network
Mixin Network is an open-source, lightning-fast, and decentralized W3 platform to bring speed and scalability to the blockchain. Mixin allows blockchains to gain trillions of TPS, sub-second final confirmation, zero transaction fee, enhanced privacy and unlimited extensibility. Mixin Network is a PoS network with 26 full nodes. As a wallet solution, it is currently supporting 41 public blockchains including Bitcoin, Ethereum, Avalanche, Polkadot, etc. The total assets on the network have been over 1 billion US Dollars. Mixin is also a full-featured financial platform with functions of AMM, aggregating trade, pending orders on Exchange platforms, unbiased stable currency, etc. Mixin Network is dedicated to providing users with a decentralized blockchain infrastructure that always puts security, privacy, and decentralization first.
Follow us: Official Websiteopen in new window|Twitteropen in new window|Facebookopen in new window|Mediumopen in new window|Emailopen in new window |Instagramopen in new window
About Bake N More
Bake N More factory is equipped with an advanced, leading edge semi-automated assembly-line production that is operational 24 hours per day with the capacity to produce high volumes of products for our B2B partners. Also, we are privileged to welcome customers to our coffee shop and serve them with our fresh and hot out of the oven nourishments. Our mission in Bake N More Factory is to create long-term partnerships with customers by ensuring to deliver the highest quality product with the best customer service. We are here to build and maintain a business strategy that is prosperous and fruitful involving a steady growth and innovation by providing a quality upscale baked product for various consumers. We are committed to provide valued quality to meet our customers' needs and to achieve excellence by following the safe and legal food products produced in compliance with all regulatory standards. To ensure best practice we have established the internationally recognized Hazard Analysis Critical Control Point (HACCP) system and applying the latest technology and innovation and our highly trained committed team ensure that all goods are produced in a way to meet our customers' requirement. Bake N More Factory provides services to businesses and individuals Official websiteopen in new window| Instagramopen in new window|